Dissecting the Process
Rome wasn't built in a day, and neither is great custom software. It's important to be knowledgeable about the time it takes to complete each step in the software development process before you get started on your project.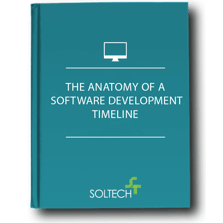 What You'll Learn
In this guide, you will learn about the three main phases of nearly all custom software development projects and how long each one takes. Knowing the time it takes to build custom software will ultimately help you create a realistic timeline when you prepare for your project. Download the guide by filling out the form on the right!